Digital Mini Incubator with heating and cooling, UK plug
With built-in digital temperature control, the Digital Mini Incubator allows you to accurately set the internal temperature without an external thermometer. Two models are available for heating only or heating and cooling, both with small footprints that accommodate large flasks.
Accurate
The Digital Mini Incubator uses digital temperature controls to set and monitor the internal chamber temperature with improved accuracy over external thermometers and analog controls. The large LED panel displays the internal temperature for quick review. Two models are available:
• Heat only - temperature range of +5°C-60°C
• Heat and cool - temperature range of -15°C-60°C
Versatile
The Digital Mini Incubator accommodates 2 L flasks in a small footprint that saves benchtop space. It includes two removable shelves and has a built-in internal universal outlet for connecting other instruments such as small shakers.
2022 Gilson Product Guide
The 2022 Gilson Product Guide is available now. Discover best sellers for your Liquid Handling, Purification, and Extraction needs!
Download
Gilson Services and Calibration Programs
Gilson is committed to quality and complete customer satisfaction with all of our products and services. Get system support, training programs and pipette service from the people who know Gilson products the best. We are here to help and provide you with dependable solutions to accommodate your needs.
LEARN MORE
COVID-19 Testing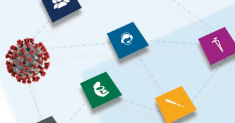 COVID-19 Testing: Liquid Handling Solutions to Support Your Efforts







LEARN MORE