VERITY® 4000 Dispenser Dilutor
The Verity Dispenser Dilutor (VDD) may be used in combination with any Verity 4000 series syringe pump for stand-alone use. It allows the user to create and manage pipetting protocols that can be performed with the syringe pump, as well as manual control functions to manually perform home and prime functions. The app also contains a titration function to dispense liquid by the click of a button. For the 4220 and the 4260 there is also a continuous function for dispensing a preset volume alternating the aspirate and dispense steps between the two syringes. All the pipetting functions are designed to be controlled through the wand with a remote control button.
Specifications
VERITY® 4000 Dilutor Dispenser
Accuracy
±2% (10%–90% syringe capacity, water),Calculated as Systematic Error
Precision
1%,Calculated as Coefficient of Variation
Liquid Contact Materials
Description
Definition
Syringe
Glass
PTFE
Ekonol
Syringe Valve
PEEK
Ceramic
PTFE
Tee
PEEK
Junction Tubing and Connectors
FEP
PEEK
Dimensions and Weight

VERITY® 4020 Single Syringe Pump

14.6 x 17.1 x 26.9 cm (5.8 x 6.7 x 10.6 in.), 4.4 kg (9.7 lbs.)

VERITY® 4120 Dual with Tee Syringe Pump and VERITY® 4220 Dual Syringe Pump

22.6 x 17.1 x 26.9 cm (8.9 x 6.7 x 10.6 in.), 7.1 kg (15.7 lbs.)

VERITY Dispenser Dilutor controller

20.0 x 14.0 x 23.5 cm, 1.4 kg (3.1 lbs.)
2023 Gilson Product Guide
The 2023 Gilson Product Guide is available now. Discover best sellers for your Liquid Handling, Purification, and Extraction needs!
Download
Gilson Services and Calibration Programs
Gilson is committed to quality and complete customer satisfaction with all of our products and services. Get system support, training programs and pipette service from the people who know Gilson products the best. We are here to help and provide you with dependable solutions to accommodate your needs.
LEARN MORE
COVID-19 Testing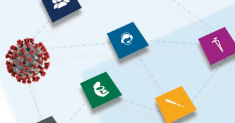 COVID-19 Testing: Liquid Handling Solutions to Support Your Efforts







LEARN MORE