DISPENSMAN 5.0 mL, 0.5-5 mL
DISPENSMAN™ is a bottle-top dispenser for convenient, safe, and precise delivery of common laboratory solutions and solvents. Its innovative, three-position nozzle controls the dispensing of liquids, the removal of air in the system to avoid liquid loss, and includes an anti-drip safety feature that returns liquid to the bottle. Make volume changes quickly and easily with no need to open bottles, decreasing chances of contamination. Five DISPENSMAN models are available covering volume ranges from 250 µL to 50 mL.
Accurate and Reproducible Dispensing
Quickly and easily dispense just the liquid needed with a precise volume setting. The built-in recalibration mechanism ensures reproducibility. Avoid any loss of liquid with the recycle position and recirculation valve for purging air.
Safe and Easy to Use
Keep your bench and other devices safe with the anti-drip system and the return of liquid into the bottle after use. The sliding volume adjuster enables simple one-hand operation and volume adjustment.
Flexible
• Adaptable to every type of liquid with an easy calibration
• Universal chemical compatibility for many applications
• Numerous bottle adaptors
• Fully autoclavable at 121°C
Specifications
| | |
| --- | --- |
| Pipette Type | Bottletop Dispenser |
| Adjustable or Fixed Volume | Adjustable Volume |
| Nominal Volume | 5.0 mL |
2023 Gilson Product Guide
The 2023 Gilson Product Guide is available now. Discover best sellers for your Liquid Handling, Purification, and Extraction needs!
Download
Gilson Services and Calibration Programs
Gilson is committed to quality and complete customer satisfaction with all of our products and services. Get system support, training programs and pipette service from the people who know Gilson products the best. We are here to help and provide you with dependable solutions to accommodate your needs.
LEARN MORE
COVID-19 Testing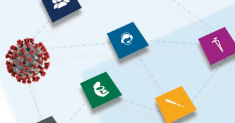 COVID-19 Testing: Liquid Handling Solutions to Support Your Efforts







LEARN MORE