With a unique balance system, Gilson's powerful Vortex Mixer offers instant vortex mixing without the noise and vibration. The mixer features both touch and continuous operation, variable speeds, and can be used in a range of temperature environments.
Maximize mixing, minimize noise
The Vortex Mixer relies on a novel counter-balance system that provides powerful mixing action with decreased noise and vibration over other mixing instruments, even for 50mL tubes. With its suction feet, the Vortex Mixer remains stable on your bench.
The Vortex Mixer offers instant variable speed control from 200 to 3,200 rpm and can be used in touch or continuous operating modes.
Versatile
The Vortex Mixer operates in a wide range of temperatures (+4°C-65°C) and features spill-proof electronic controls. Several optional heads featuring both flat and multi-tube configurations are also available.
2022 Gilson Product Guide
The 2022 Gilson Product Guide is available now. Discover best sellers for your Liquid Handling, Purification, and Extraction needs!
Download
Gilson Services and Calibration Programs
Gilson is committed to quality and complete customer satisfaction with all of our products and services. Get system support, training programs and pipette service from the people who know Gilson products the best. We are here to help and provide you with dependable solutions to accommodate your needs.
LEARN MORE
COVID-19 Testing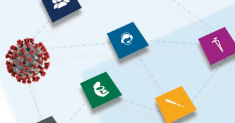 COVID-19 Testing: Liquid Handling Solutions to Support Your Efforts







LEARN MORE