Digital Dry Bath Series 4-block, UK plug
The compact Digital Drybath Series delivers precise temperatures to your samples using digital temperature and time controls. The aluminum blocks concisely fit tubes from 0.5-50 mL. Three models are available that accommodate one, two, or four blocks.
Accurate temperature delivery
The Digital Drybath Series offers convenient digital temperature and time controls with built-in calibration functionality, improving the reliability and reproducibility of your reactions without external thermometers or timers. The Digital Drybath Series provides a temperature range of +5°C-150°C that is adjustable in 0.1°C increments. The timer can be set for up to 999 minutes.
Uniform temperature across all samples
The Digital Drybath Series accommodates a wide variety of high-grade aluminum blocks that are precisely engineered to the shape of 0.5, 1.5, 2.0, 15, and 50mL tubes, providing uniform temperature delivery to all your samples and improving reliability across reactions. Blocks are sold separately; custom blocks are available upon request. Each dry bath is supplied with an insulated block lifter to remove hot blocks.
2022 Gilson Product Guide
The 2022 Gilson Product Guide is available now. Discover best sellers for your Liquid Handling, Purification, and Extraction needs!
Download
Gilson Services and Calibration Programs
Gilson is committed to quality and complete customer satisfaction with all of our products and services. Get system support, training programs and pipette service from the people who know Gilson products the best. We are here to help and provide you with dependable solutions to accommodate your needs.
LEARN MORE
COVID-19 Testing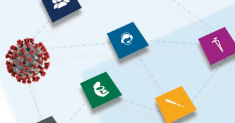 COVID-19 Testing: Liquid Handling Solutions to Support Your Efforts







LEARN MORE